When it comes to ordering screwdrivers in bulk, there are several important factors to consider in order to ensure that you are getting the best quality tools for your needs. As a professional or business owner, you want to make sure that you are investing in durable, reliable tools that will last for years to come. In this article, we will take a look at the key things to keep in mind when ordering screwdrivers in bulk.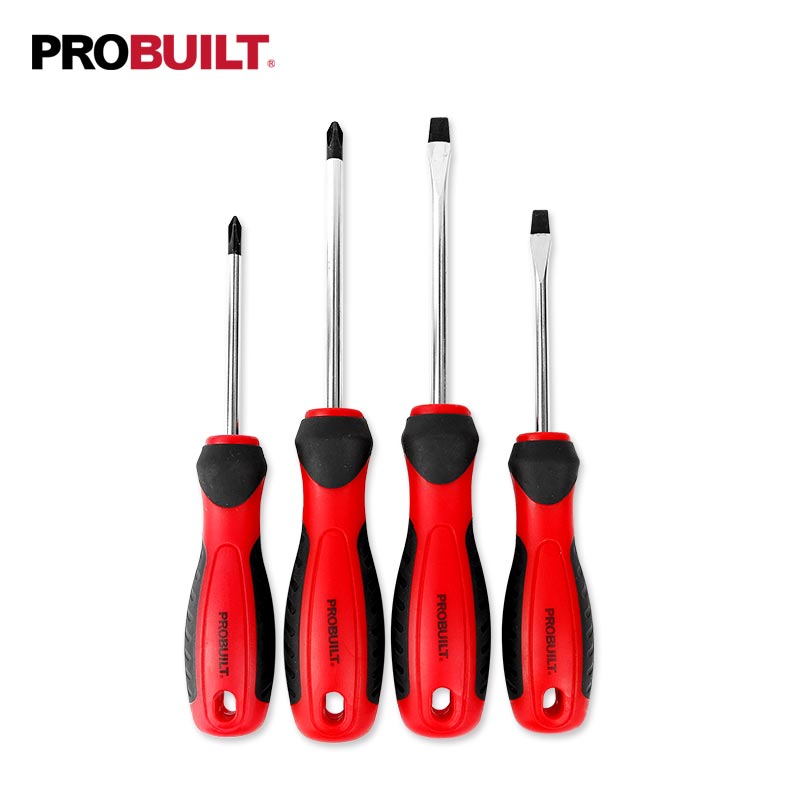 Double-color Screwdriver with Hanging Hole
The material of the screwdriver
The material of the screwdriver is important as it affects the durability and strength of the tool. Look for screwdrivers made from high-quality carbon steel or chrome-vanadium steel as they are known for their durability and resistance to wear and tear.
Comfort of screwdriver handle
The handle of the screwdriver should be comfortable to hold and grip, otherwise, it can cause hand fatigue and make the job more difficult. Look for screwdrivers with ergonomic handles that are designed for comfort and control.
Types of screwdrivers
There are many different types of screwdriver tips, including flat head, Phillips, Torx, and square drive, to name a few. Be sure to consider the types of screws you will be working with and choose a set that includes the appropriate tip types.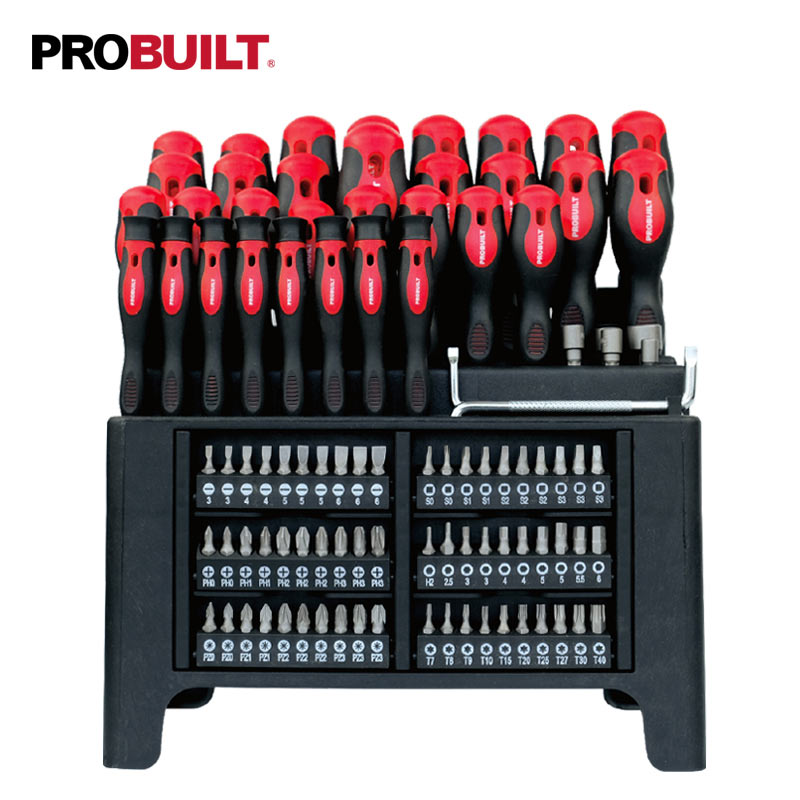 Quality Inspection
Look for screwdrivers that have undergone quality inspections before they are shipped to ensure they are free of defects and meet industry standards.
Brand reputation
Research the reputation of the manufacturer of the screwdrivers you are considering. Look for brands that have a good reputation for producing quality products.
Cost
Consider the cost of the bulk order, including shipping and handling, to ensure you're getting a good deal. Compare prices from different suppliers to find the best deal.
Warranty
Look for screwdrivers that come with a warranty, so that if there is any problem, you can get the product replaced or repaired.
Packing method
Consider the packaging of the screwdrivers, whether a plastic case or a blow-molded case, etc. If it is packaged to protect the product during transportation and storage, it is a good sign that the screwdriver's supplier is professional.
Lead time
Consider the lead time for the bulk order, and ensure that it meets your needs.
Customer service
Look for a supplier that has good customer service, so that you can get assistance if you have any questions or concerns.
By considering these factors when ordering screwdrivers in bulk, you can be confident that you are getting the best quality tools for your needs at a fair price. It is also important to note that you should consider your specific needs and requirements when ordering screwdrivers in bulk so you can get the right tools for your specific application.
Probuilt screwdrivers are made with high-quality materials, designed for precise control and comfort, and come in a classic red and black color series that would look great in any tool collection.
Don't compromise on quality and durability when it comes to your screwdrivers. Please choose us and experience the difference our screwdrivers can make. Please choose us and get the quality and durability you need at factory prices.